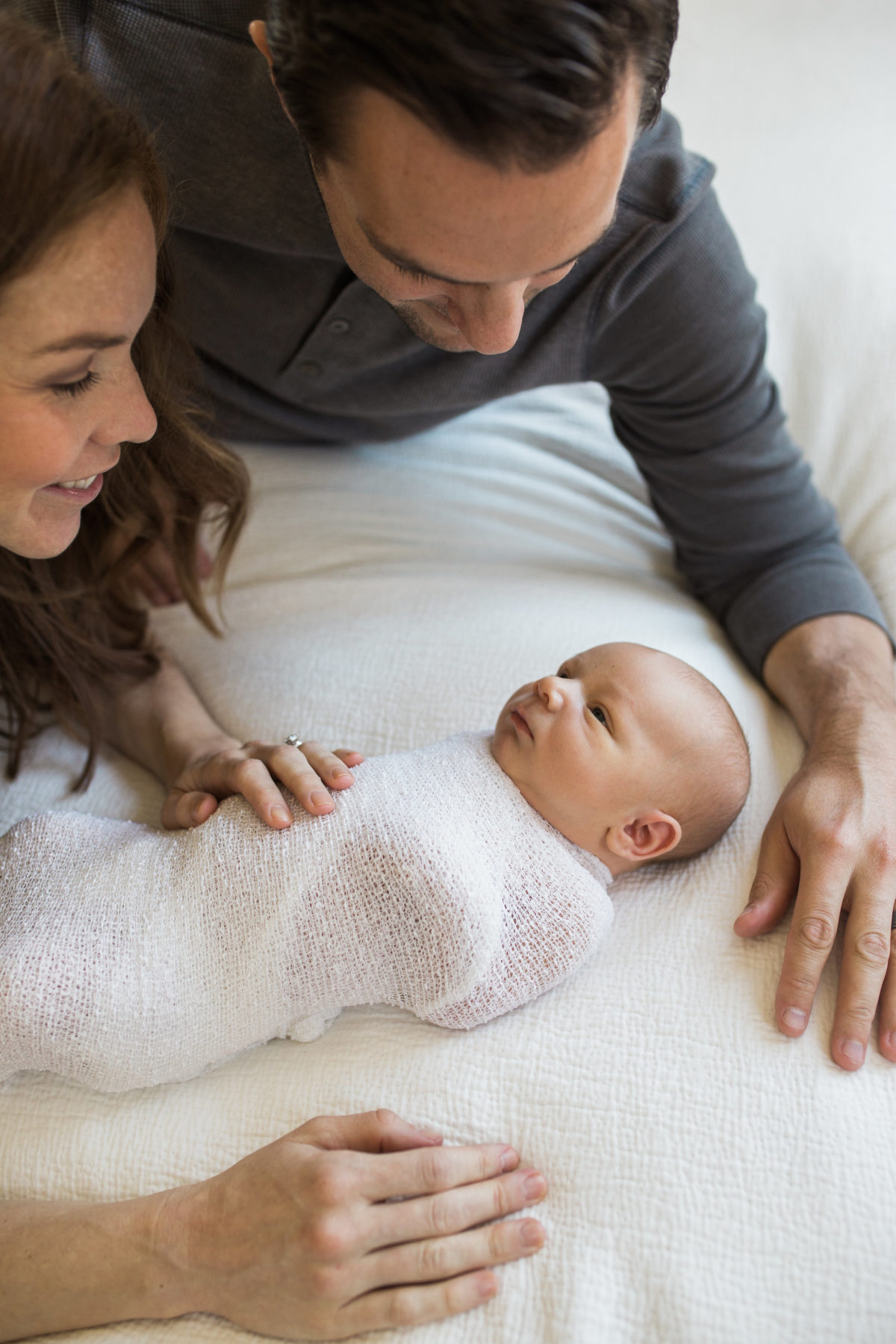 Tough day? Monday got the best of you? Need a little pick-me-up? Well, I have the perfect amount of love-bug-squish that's stronger than any triple shot espresso.
Enter: a few selects from Quinn's newborn shoot with Laura Parker Photography (I'm saving most of them to keep 'em personal and to share with family and friends). Oh, and if you need me, I'll be in the corner trying to sop up my pool of "oh-my-god-i-love-you-so-much" tears while simultaneously trying to figure out how to successfully shower, string coherent sentences together, and maybe even write a blog post that is more than me gushing over my son. Oh wait, that's not going to happen.
And while we're here, it's safe to say that we've been learning something new every single hour, including on this shoot. I thought I'd share some key learnings, including:
Despite best efforts to time a sleepy, fully-fed, and calm six day old baby with a photoshoot, it is next level mission impossible status. Call in Tom Cruise (or don't, because he's kind of losing it these days.).
Given learning number one, bank on multiple mean-muggin' photos from child who looks angelic every moment except when the photographer is there.
Cherish a photographer who is willing to come to you to snap photos. Just ensure that she is ok with stopping the photoshoot every, oh…five minutes, to try and calm said baby (thank you, Laura!).
Don't forget to prep yourself. In an effort to try and prepare the tiny human for the photoshoot, I failed to give adequate attention to both myself and Josh for the shoot. But then again, I suppose tired eyes and flat hair make the photos more authentic.
EAT. Not just the baby, but you too. See learning number four, then don't forget to fuel yourself because newborn photoshoots are long and you don't want to be me and have to stop the shoot to eat a small feast just to regain your energy levels.
And most importantly, you can pretty much guarantee that after the photographer leaves, your baby will become that angelic specimen you wanted him to be during the shoot. Le sigh. Good thing they're cute.